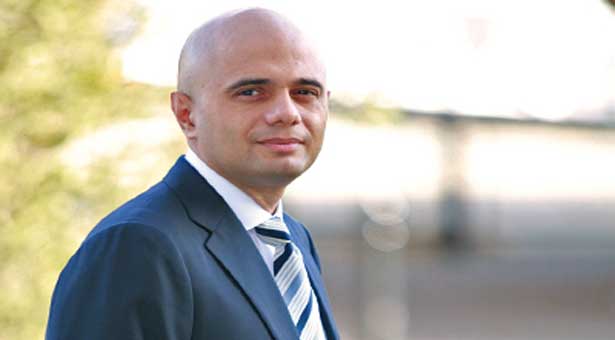 United Kingdom: A son of a bus driver, who is now Conservative Party's rising star - Sajid Javid has emerged UK's most influential south Asian in the annual listing of the 101 most powerful Asians in the UK. Cameron's India diaspora champion Priti Patel has climbed to number three position - officially making her the most powerful Asian woman in the country and making this the first ever Cabinet attended by two second generation south Asians.
The Hinduja brothers are placed 2nd in the list while Laxmi Mittal is 4th followed by sculptor Sir Anish Kapoor on 7th position. The top 10 also sees two Nobel prize winners.
Sir Venkatraman Ramakrishnan jumps 47 places to number five on the list, the other being Malala Yousafzai.
Around 15 in the list are under the age of 35, including Anoushka Shankar, PM David Cameron's director of strategy Ameet Gill and Scottish National Party Humza Yousaf. The media, arts and music industry have even stronger representation this year with Amol Rajan, editor of The Independent, jumping three places to number 13 in this year's list.
The list features a total of 20 individuals from the media and entertainment sectors including Meera Syal, director Gurinder Chadha, actor Dev Patel and film director Asif Kapadia. Javid was made the new business secretary after the recent May 7 general elections - a tremendously important portfolio, earlier help by the stalwart Vince Cable.
Javid who oversaw the installation of the Mahatma Gandhi statue at Parliament Square recently is also helping Cameron plan the reception for prime minister Narendra Modi who wll be in UK on November 11.
Winner of the Spirit in the Community Award went to Polly Harrar, chief executive of the Sharan Project, the first online support network for South Asian women in the UK - providing free information and resources to allow women to make informed decisions.
Keywords: Meera Syal, director Gurinder Chadha, actor Dev Patel and film director Asif Kapadia, most influential south indian, javid, bus driver's son.